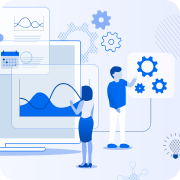 About .auCheck
.auCheck is an open-source tool that allows users to run basic tests to confirm their website and email services follow recommended internet (security) standards. The tool uses basic and publicly available data from website and email domains, and checks against public available records.
Versions of .auCheck
October 2020: beta version of .auCheck!
Dec 2020 - July 2021: demonstrations of .auCheck to stakeholder groups
second half of 2021: expected public launch